Fill the form to join Blazona email list
At Blazona we do exclusive articles on smart ways you can make money whether online or offline. You do not want to miss on any of them – Though this entirely depends on you if you will join Blazona email list now!
Maybe I share a little experience of mine… 
I never knew of what exactly I can do online until I started subscribing to websites and blogs from Industries I thought were of interest to me.
Subscribing to a blog is just like making a new friend with benefits for yourself. The team working on the blog really works hard to know what best suits you, and with time you will start receiving emails that will change your life forever.
When you land on a blog home page, or on a single post, you may just click through a few posts and be like huh! I can't find what am looking for.
But guess what, If you make the blog your best friend then you can be sure to receive some valuable emails just in a few …
I mean make Blazona, Ezekiel W, and the team behind Blazona your best friends by filling the form above, and in the next few days, we gonna make a party in your inbox.
In fact, the CEO will have a direct welcome message just for you on an exclusive smart way to make money, what do you think? Isn't that cool? 
Fill the form above with your best email address so we can get started. And then, to ensure every new email we send you lands into your inbox, ensure you whitelist our email addresses. I will show you how to do that in a while.
Why is it important to whitelist us after you join Blazona email list?
Many e-mail and internet service providers have put in aggressive programs and filtering systems to block unwanted e-mails (also known as spam).
Blazona applauds their intention to protect all of us from spam, but everyone agrees that the current system is far from perfect.
Often these programs block e-mails that you actually want to get. Here's how you can help the system prevent "false positives" and join the fight against spam.
How to whitelist Blazona emails 
First, a whitelist is a list of email addresses of people from who you want to receive emails (and the system will never block those).
It's a way for you to tell your email provider that Ezekiel W and Blazona are my friends, and I actually want to learn from them.
When you do this, email providers actually use your list to make adjustments to their overall filtering system which in turn helps the entire world!
Here's how you can whitelist our emails before your delivery is interrupted
Of course, every e-mail system is different. Below are instructions for some of the more popular ones. If yours isn't here, please contact your ISP's customer service folks for their instructions.
Also if you forward us their answer, then we will add it on this page for others.
Gmail:
1. In your inbox, find an email from Blazona: blazon@blazona.org (example: your welcome email)
2. Hover your cursor over the name Blazona at the top of the email.
3. Select Add to Contacts on the pop-up pane.
4. Select Edit Contact. Then name the email address as Blazona and any other information you have to easily remember us. You don't have to fill out all the fields. You can always add information later.
5. After adding all the information you want, Save the new contact.
4. You'll see that all our emails will go to your primary folder in the future!
Yahoo! Mail
When opening an email message, a "+" symbol should display next to From: and the sender's name. Select this and an "Add to contacts" pop-up should appear. Click Save, and that's it.
Apple Mac Mail
Select "Mail" and "Preferences" from the top menu.
In the "Preferences" window, click the "Rules" icon.
Click the "Add Rule" button.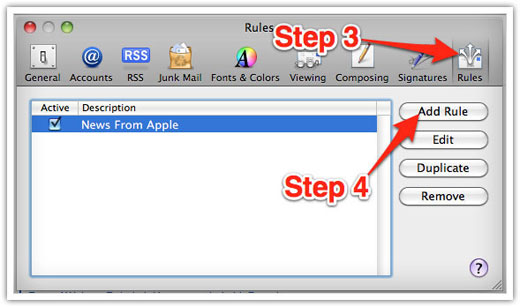 In the "Rules" window, type a name for your rule in the "Description" field.
Use the following settings: "If any of the following conditions are met: From Contains."
Type our email address (blazon@blazona.org) in the text field beside "Contains."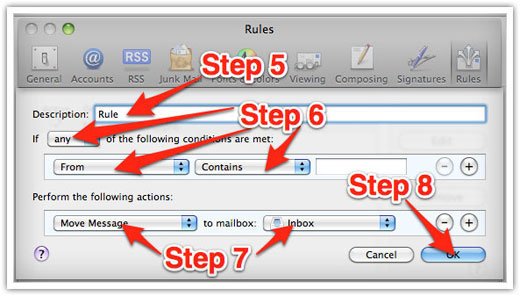 Select "Move Message" and "Inbox" from the drop-down menus. Click "Ok" to save the rule.
Outlook 2003 & Later
Right-click on the message in your inbox.
Select "Junk E-mail" from the menu.
Click "Add Sender to Safe Senders List."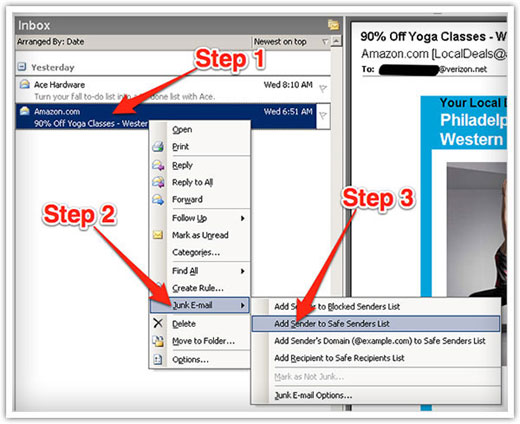 Hotmail
1. Click "Options" in the upper right-hand corner.
2. At the top of the page, click on the "Junk E-mail Protection" Link
3. Next, click on "Safe List", which is down near the bottom
4. Copy and paste blazon@blazona.org where it says "Type an address or domain"
5. Click the "Add" button
A few more things you may need to know
If you're just starting out, then we highly recommend that you check out the following areas of our site:
If you liked this article, then please subscribe to our YouTube Channel for money-making videos. You can also find us on Twitter and Facebook. 
We appreciate that you will join Blazona email list!